Twomey chronicles her ACHA-funded research at the Baptisteria Sacra Index, a research database of medieval baptismal fonts at the University of Toronto.
The Annual Report covers all of the ACHA's activities. Includes reports from the President, Executive Secretary, CHR editor, and Program Committee. Accessible only to ACHA members.
Peter Cajka, a Ph.D. candidate at Boston College, reviews the recent Annual Meeting.
Earlier this month, Prof. William Portier of the University of Dayton, Prof. Dennis Ryan of The College of New Rochelle, and the Rev. John Padberg, S.J., representing the Institute of Jesuit Sources, were honored with the ACHA's Distinguished Awards in Scholarship, Teaching and Service, respectively. Read on for the complete text of the award citations.
Father Davis, a widely respected teacher and scholar, was a longtime member of the Association.
The Research Grant committee recently announced the recipients of the 2015 ACHA Graduate Student Summer Research Grants.
Cajka, a Ph.D. candidate at Boston College, reports on his research on lay Catholics' "search for conscience" from the 1960s through the 1980s.
Catholic
Historical
Review
Members have full online access to the current issue and past CHR issues. Guests can preview articles from this issue.
Winter 2015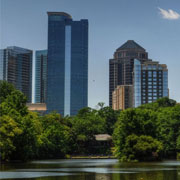 The 2016 conference will be held in Atlanta, Ga. from Jan. 7-10.
March 26-28, 2015 at University of Notre Dame in South Bend, Ind.
Of Interest
Contest
Religion Newswriters Association seeking submissions for student religion reporting award. May 1 deadline.
Summer program
Registration open for multiple summer sessions.
Grant Center
The ACHA accepts applications for grants and announces recipients according to this schedule:
Applications due: March 15, 2015
Announcement: April 30, 2015
Applications due: March 15, 2015
Announcement: April 30, 2015
Applications due: February, 15 2015
Announcement: late February 2015