Before balloting for the ACHA elections begins on Sept. 1, we invite you to review candidates' vision statements and CVs.
Twomey chronicles her ACHA-funded research at the Baptisteria Sacra Index, a research database of medieval baptismal fonts at the University of Toronto.
The Annual Report covers all of the ACHA's activities. Includes reports from the President, Executive Secretary, CHR editor, and Program Committee. Accessible only to ACHA members.
Peter Cajka, a Ph.D. candidate at Boston College, reviews the recent Annual Meeting.
Details on the Atlanta conference, including information about the luncheon and program. Registration will begin on September 7.
Floyd, a PhD candidate at Tulane University, reports on her doctoral research into Peruvian devotional prints.
Father Davis, a widely respected teacher and scholar, was a longtime member of the Association.
Catholic
Historical
Review
Members have full online access to the current issue and past CHR issues. Guests can preview articles from this issue.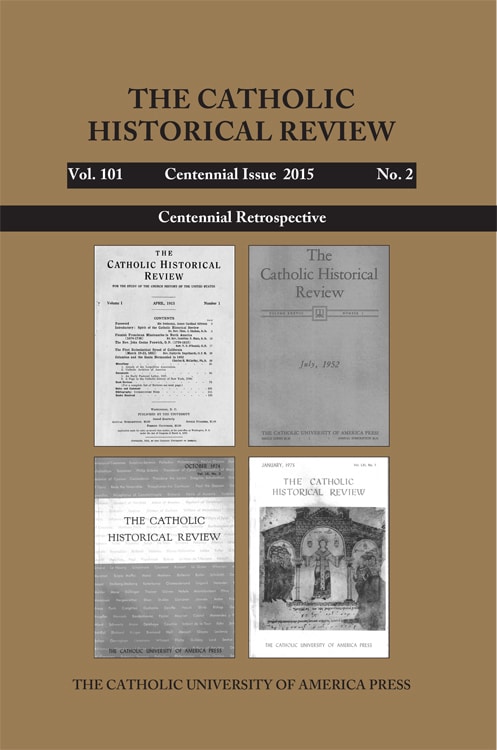 Centennial Issue #2
Calls for papers
The 2016 Annual Meeting call for papers closed in April 2015. Acceptance notifications were e-mailed in early July.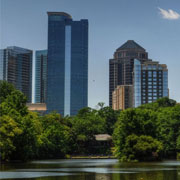 The 2016 conference will be held in Atlanta, Ga. from Jan. 7-10.
Spring conference
Information on the 2016 spring conference will be announced shortly.
Of Interest
Conference
Conference on the Catholic Church in China to be held Oct. 9-11 in the Bay Area
Grant Center
The ACHA accepts applications for grants and announces recipients according to this schedule:
Applications due: October 1, 2015
Announcement: late October 2015
Applications due: March 15, 2016
Announcement: April 30, 2016
Applications due: March 15, 2016
Announcement: April 30, 2016