Winners of Distinguished Scholarship, Service and Teaching Awards honored alongside Shea Book and Koenig Biography Prize recipients.
Peter Cajka, a Ph.D. candidate at Boston College, reviews the recent Annual Meeting.
Earlier this month, Prof. William Portier of the University of Dayton, Prof. Dennis Ryan of The College of New Rochelle, and the Rev. John Padberg, S.J., representing the Institute of Jesuit Sources, were honored with the ACHA's Distinguished Awards in Scholarship, Teaching and Service, respectively. Read on for the complete text of the award citations.
John W. O'Malley wins ACHA book award for Trent: What Happened at the Council, "a book that will endure [and] be cited by historians…for a long time to come."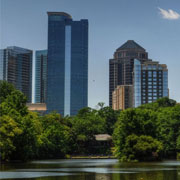 The ACHA is now accepting full panel and individual paper proposals for its 2016 Annual Meeting to be held in Atlanta from Jan. 7-10, 2016.
The ACHA offers is accepting applications from graduate students and junior faculty to fund summer research (deadline March 15) and to fund travel to the Spring Meeting (deadline Feb. 15).
Catholic
Historical
Review
Members have full online access to the current issue and past CHR issues. Guests can preview articles from this issue.
Winter 2015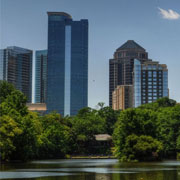 The 2016 conference will be held in Atlanta, Ga. from Jan. 7-10.
March 26-28, 2015 at University of Notre Dame in South Bend, Ind.
Of Interest
Call for papers
March 31 submission deadline for May 2015 event.
Conference
April 9-11 in Grand Rapids, Mich.
Summer program
Registration open for multiple summer sessions.
Grant Center
The ACHA accepts applications for grants and announces recipients according to this schedule:
Applications due: March 15, 2015
Announcement: April 30, 2015
Applications due: March 15, 2015
Announcement: April 30, 2015
Applications due: February, 15 2015
Announcement: late February 2015